Rowing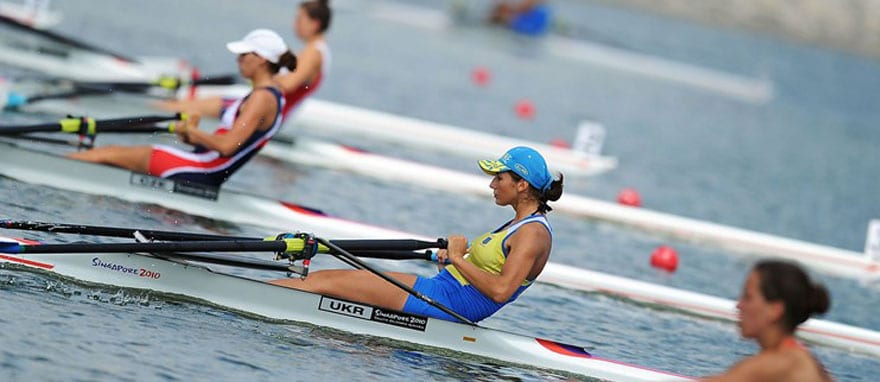 Training and racing requires equipment and gear specifically tailored for athletes. Platform Sports knows this and wants you to get your team the best products and the highest quality.
Bright colours and designs will look great in our singlets, jerseys, shirts, shorts and bags. Just ask our specialists about the materials and models we have available.
These are some examples:
Rowing Suit: Flat seam construction to avoid friction and abrasion.
Sports Bra
Softshell Jacket : Completely waterproof and weather resistant. They have reflective elements for safety, and both breast and rear pockets. These jackets are made of polyester to maximum temperature insulation and breathability.
Fitted Singlet's: Made of stretch fabrics that fit a great of shapes and sizes.
Socks
Lycra Shorts
T Shirts
Compression wear
Caps: Caps for you and your team, protecting you from wind and sun. Also, can be a promotional tool for your team and logo, since you can customize it in many ways.
Jackets: We have a cool selection of jackets for those cold days, and even lighter jackets, for those hot days. You can customize them by putting your logo on the front or back.
Hoodies
Training Bags
Drawstring Bags: Lighter than training bags, they can be useful if you need a minimal quantity of things to carry on. Great for giveaways.
We custom make a wide range of products suitable for Rowing Clubs, Representative Teams, Event Merchandise/Clothing and Supporter wear.
Our size range includes children, women's and men's sizing and extends from a children's size 4 through to a Men 7XL. Fits, cuts, colours and styles can all be custom made to suit the style you are after.
You have the option for your range to be custom made or if you have seen or previously had a stock style you wish to have again we can source these from local stock suppliers.