Netball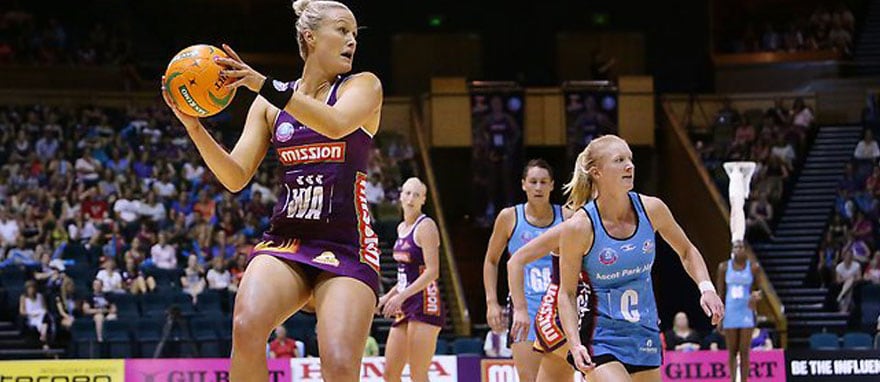 Netball it is now played in more than eighty countries by more than twenty million people, which makes it greatly important to have impressive uniforms.
Here at Platform Sports, we offer great designs that aim to improve the performance of your team or athletes, while guaranteeing maximum visibility for your players and staff members.
Check out our different products and sports apparel:
A Line Dress: made of cool dry mesh with lycra inserts, these dresses are made to look good both on and off the court. They come with wicking perspiration control and action back design, providing ultimate movement freedom.
Bodysuits
Lycra 'Booty' Shorts
Bike Shorts
Warm up tracksuit
Compression Wear
Casual Short:
T Shirts: Fitted or regular cut
Jackets
Hoodies
Supporter Wear: Platform Sports has a huge amount of supporter wear that you could use for promoting your club and your team.
Training Bags: These offer the possibility to carry your gear and equipment while customised with your clubs logo.
Drawstring Bags
We custom make a wide range of products suitable for Netball teams and clubs, their support staff members, officials or supporters.
Our Size range includes children's and women's sizing and extends from a children's Size 4 through to a women's 22. Fits, cuts, colours and styles can all be custom made to suit the style you are after.
You have the option for your team wear to be custom made or if you have seen or previously had a stock style you wish to have again we can source these from domestic stock suppliers.