Hockey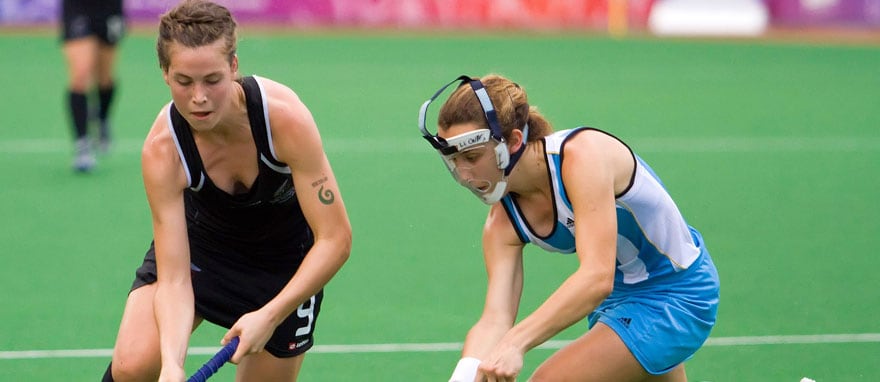 Here are some of our products available for you and your Club, team or organization:
Playing tops: 100% polyester. Divided in panels for total colour and design customization. Great for printing big logos, club badges, player name and number and sponsor logos.
Sorry. There are no posts to display
Skirts: Made of lightweight microfibre and featuring a side pleat design, allowing maximum movement freedom.
Dresses
Bodysuits: Made from the best materials to guarantee maximum protection in the hockey field, moisture wicking, but also great freedom of movement. Custom made for each player, allowing you to create that unique look you want for your team.
Skorts: This lightweight microfibre garment, its combined with stretch lycra for extra movement freedom. It comes with elasticated waistband for maximun hold.
Game Singlet
Game Shorts: Made with resistant materials to provide extra protection and strongs drawstrings that keep them in place at all times.
Socks: Custom Small order socks available
Coolmesh Caps.
Warm up tracksuit: Fleece, cotton or mesh lining available, great for cool weather.
Compression Wear
Walk out Polo
Training singlet
T Shirts
Caps
Jackets
Hoodies: Cut & sew or sublimation, lined or fleece, zip or no zip.
Supporter Wear
Training Bags
Drawstring Bags
We custom make a wide range of products suitable for Hockey teams and clubs, their support staff members, officials or supporters.
Our Size range includes children, women's and men's sizing and extends from a Childrens Size 4 through to a Men 7XL. Fits, cuts, colours and styles can all be custom made to suit the style you are after.
You have the option for your team wear to be custom made or if you have seen or previously had a stock style you wish to have again we can source these from domestic stock suppliers.
Contact us to discuss your options for numbering, unlimited design colours, individualized printed names and unlimited logos on next seasons team wear.