Cycling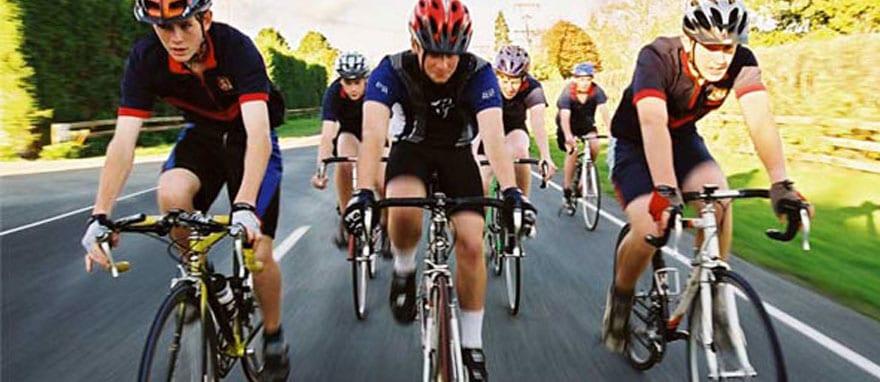 Cycling events and sportives are also a great way to get your community engaged with a good cause. Get major visibility for your fund raising effort, corporation, and sponsors by using our printing techniques on your cycling accessories.
We provide retail lines for cycling stores and product ranges for cycling teams and local groups. Made to your design including the use of specific fabrics and features to complement your design.
Products available:
Jerseys: Custom cut and printed, ensuring great durability, lightweight construction and bright sharp colours and designs.
Jackets
Knicks
Bib Knicks
Socks
Wind Vests: Great for temperature insulation and moisture control. The materials used also allow bright colour printing for maximum visibility.
Longs
Leg/arm Warmers: made of flexible and water repellant fibers. Protect the wearer during cold and rainy weather.
Gloves
Compression Wear: Ideal for long cycling journeys, offer great support for muscles and circulation.
T Shirts
Caps
Jackets
Our Size range includes children, women's and men's sizing and extends from a Childrens Size 4 through to a Men 5XL. Fits, cuts, colours and styles can all be custom made to suit the style you are after.
You have the option for your range to be custom made or if you have seen or previously had a stock style you wish to have again we can source these from domestic stock suppliers.
Contact us to discuss your options for numbering, unlimited design colours, individualized printed names and unlimited logos on a new range of training gear.