AFL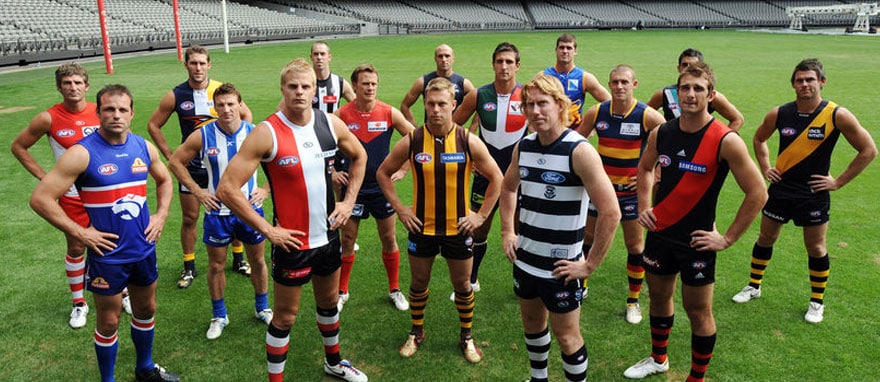 Staff members and club representatives can count on us to provide them great uniforms, shirts, polo shirts and even formal shorts for the next season.
These are some of the products available to order:
Jerseys
Playing Shorts
Socks: Custom Small order socks available
Warm up tracksuits: Fleece, cotton or mesh lining available, great for cool weather.
Compression Wear
Walk out Polo: Clothes done for formal and informal meetings, they are really good to promote your own design, club sponsors and logo since they have a great capability of customizing.
Training singlet
Formal and Casual shorts
T Shirts
Caps: They are a good accessory that could easily represent your team with your logo in it.
Jackets
Hoodies: Cut & sew or sublimation, lined or fleece, zip or no zip.
Supporter Wear
Training Bags
Drawstring Bags: Great for junior football players as part of their registration pack.
We custom make a wide range of products suitable for AFL teams and clubs, their support staff members, officials or supporters.
Our Size range includes children, women's and men's sizing and extends from a Childrens Size 4 through to a Men 7XL. Fits, cuts, colours and styles can all be custom made to suit the style you are after.
You have the option for your team wear to be custom made or if you have seen or previously had a stock style you wish to have again we can source these from domestic stock suppliers.
Contact us to discuss your options for numbering, unlimited design colours, individualized printed names and unlimited logos on next seasons team wear.