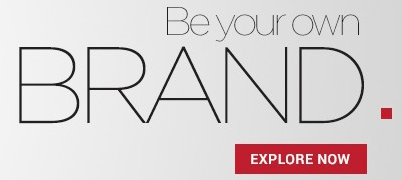 About Platform Sports
Platform Sports designs and manufactures premium quality bespoke corporate sportswear, marketing garments & merchandise. We are as confident with runs of 10 garments as we are with runs of 50,000. Our experience in print technology and technical sports fabrics will ensure we deliver a product that your athletes will cherish and wear time and again.
Our Corporate Service
We pride ourselves on supplying our corporate clients the highest quality corporate wear, outerwear, sportswear and merchandise on the market. Our garments stand out from the crowd, we add flat lock stitching, mesh fabrics, a variety of hem lines and sleeves to ensure your individuality.
We deliver the right product at the right price to corporate clients working within budget restraints to ensure that you will receive the greatest value for money and as much 'bang for their buck' as possible.
Platform Sports is known for its high levels of personal service. We go the extra mile to ensure that customers are confident and comfortable in our procedures and they know that their expectations in quality and delivery schedule will be exceeded.
We understand that our corporate clients need to have a quick turnaround on their products as there may be time consuming procedures to follow to ensure that all purchases conform to branding guidelines.
We have the ability to turn orders around very quickly if you have been let down or have had a sudden influx of participants for an event or an event you need to supply merchandise for quickly we will ensure you receive the necessary product and support.
Sports Marketing Packages
If your company or client has a desire to launch a promotional campaign which will require large volumes of bespoke corporate branded sports equipment, whatever the competitive level, or age group let Platform Sports explore the possibilities with you. We have experience in the compiling of promotional kit bags such as competitive sports equipment packages for schools, events or corporate functions.
Sample list of Merchandising/Promotional Products Available
Corporate event promotional cycle vests and singlet's
Corporate event promotional technical t-shirts
Corporate event promotional cycle shirts
Promotional feather flags, paddle flags and banners
Finishers / commemorative participants medals
Event noise stix or noise makers
Event hand flags
Promotional silicone bracelets
Promotional ponchos
Staff / fundraiser clothing (hoodies, jackets, staff shirts)
Promotional pull up banners
Promotional pop up banners
Branded footballs
Branded rugby balls
Custom key rings
Custom mini cricket bats, mini rugby balls, mini footballs
Running caps
Baseball caps
Custom drawstring bags